THE CATTERY AND CANINE KENNELS

Our cattery and kennels are heated and air conditioned  to  provide  year-round comfort  for your pet.  There are shaded outdoor runs for dogs and a large fenced outdoor play area where every boarding dog is exercised at least four times each day (area is cleaned after each outing).  There is 24 hour music played in the dog kennels and overhead comfort fans maintain air circulation.  Each boarding dog is also treated to several "cookie breaks" throughout the day.  We also offer special training for dogs that can help them become good canine citizens.  Each pet that boards with us receives daily attention from our qualified staff making your pet's stay with us the next best thing to being home.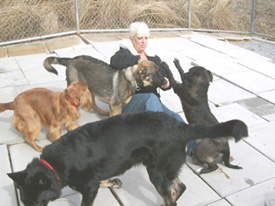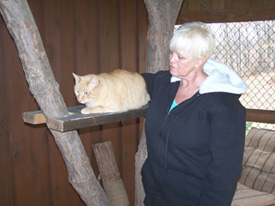 In addition to the comfortable 'home-like' environment indoors, our cattery has a large enclosed outside porch with natural trees that provide hours of intertainment for your kitty friends.

Our state-of-the-art stabling facilities and fenced corral and pasture provide year-round comfort for the horse in your life.  We also offer personalized riding lessons.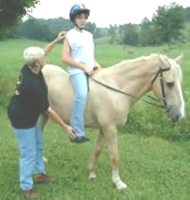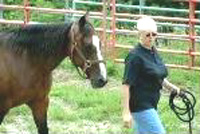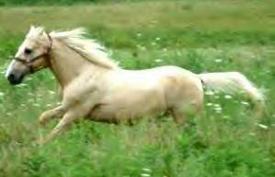 With 37 years of experience, Master Groomer, Judy McCauley, can find the perfect cut for your pampered pooch, and the full service grooming shop includes a complete line of high quality pet care products.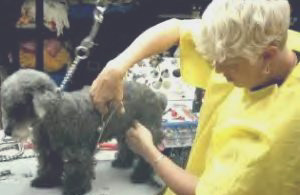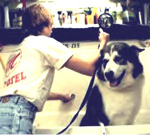 A CLEAN DOG IS A

HAPPY DOG!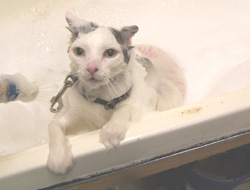 KITTIES GET CLEAN HERE, TOO!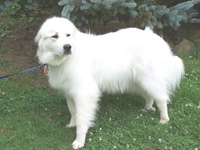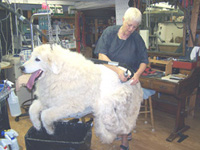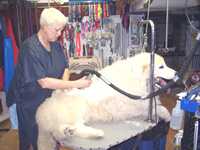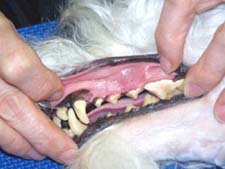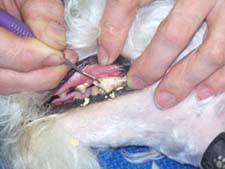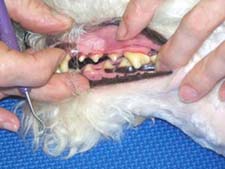 We know that maintaining healthy teeth and gums is as important for your pet as it is for you.  Each pet that's groomed at our facility receives a dental check-up and teeth are scaled to remove ugly and harmful tartar build-up.

(To see an enlarged view of these photos, left click on the picture.)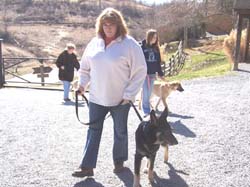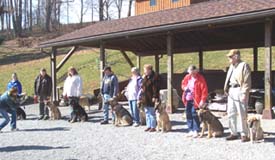 All dogs should learn to be good canine citizens.  Here at Circle M, we offer training programs to suit your pet's needs -- from basic obedience to advanced lessons.  Group sessions or private lessons can be scheduled here at our facility, or if you feel more comfortable teaching you dog at home, we can come to you.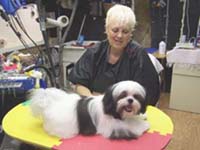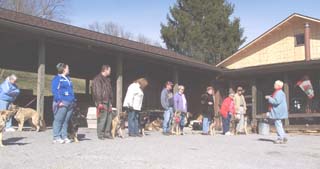 Meet Marco Polo, the newest addition to the McCauley stable.  He was born on May 16th, 2006.  Mom Tutu and Judy McCauley are beaming with pride!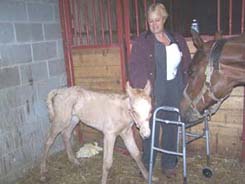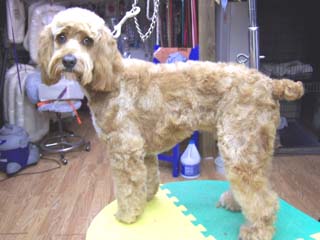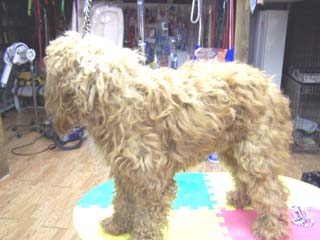 REALLY!  THERE'S A DOG IN THERE!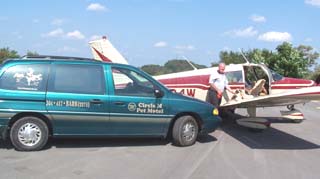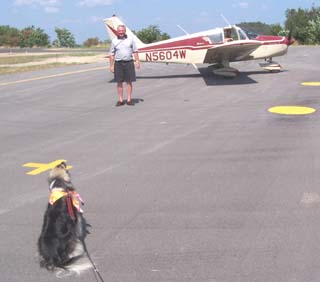 Our facility is conveniently located near several airports, so fly-in/fly-out services are available for pampered pooches and kitties.

At Circle M we're pleased to provide 'almost home' services for sponsored shelter pets  like Jesse and Tate.  We work with approved pet rescue organizations and caring individuals who want to help shelter pets find safe, loving homes.  Our full line of services is available for sponsored pets and services are custom designed for each pet based on their needs.  If you are a member of a rescue group needing a safe, caring environment for a pet awaiting adoption or an individual who would like to sponsor a shelter pet, please call us to discuss how we may help you.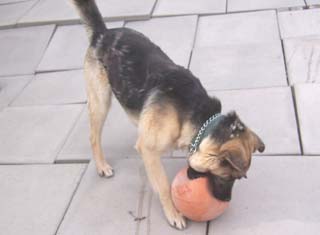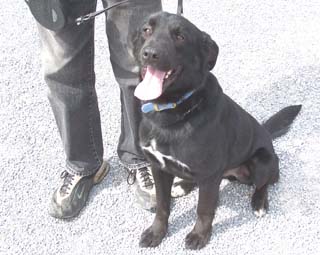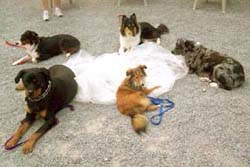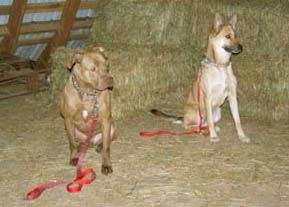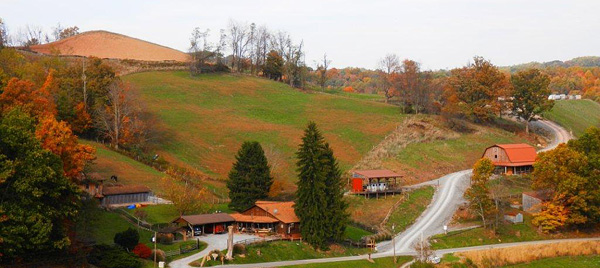 Come Visit Us!  We Cover All Your Pet's Needs!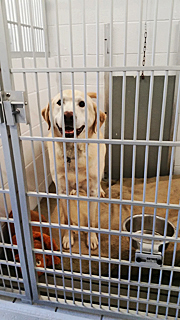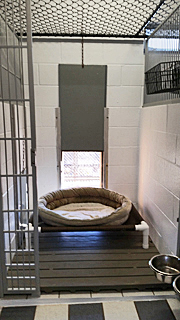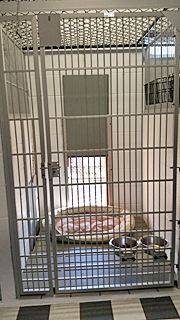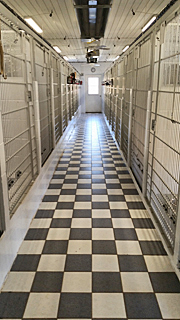 THE NEWLY RENOVATED KENNELS